Tri-Clover® UltraPure ASME BPE fitinzi
Alfa Laval Tri-Clover UltraPure ASME BPE range includes a comprehensive selection of tubes and fittings of varying dimensions and executions all compliant with ASME BPE standards. Made for safe and easy installation, its high quality and good weldability meet the standards of biopharmaceutical industries.
Tubes & fittings account for 90% of product contact surfaces in a typical pharma application – ensure quality with Tri-Clover UltraPure ASME BPE
Very low contamination risk – consistent, easy to clean internal surface finishes (electro or mechanically polished) with Ra of < 0.4 - 0.8μ
Easy and safe installation – secure, self-aligning joints and smooth, crevice-free, corrosion-resistant interiors for guaranteed hygiene
Reliability minimizes risk – incoming and outgoing raw material/product quality control and close monitoring of manufacturing process
Integrity secured – tubes from the same material supplier ensure uniformity, high quality welds and assured chemical composition and passivity state
Versatile – selection of tubes, bends, unions, clamps, reducers available in a range of surface finishes and dimensions
Optimize your processes and maximize uptime with Alfa Laval Tri-Clover UltraPure ASME BPE. Get fast access to replacement parts and service, readily available through our local offices and more than 1500 sales and working partners around the world. Whether you require single fittings, boxes, pallets or even containers directly from the factory, we offer fast and efficient delivery without compromising product quality.
Tubes & Fittings: Details make the difference
Did you know that 90% of product contact surfaces in a typical pharmaceutical system come from tubes and fittings? In this video, let's look into the details that make Alfa Laval Tri-clover tubes and fittings different.
Tubes are individually capped and packed together with the mill test report in sterile, transparent bags with bar code, product information and manufacturing date. All products also have heat numbers, job numbers, and the Alfa Laval mark etched on the external surface.
Tubes
All Tri-Clover UltraPure tubes are manufactured to stringent Alfa Laval specifications in our own factories to ensure the best possible levels of hygiene in ultra-clean processes. Manufactured to ensure dimensional accuracy and structural integrity, they are easy to install and have good corrosion-resistance for a long service life.
Manufactured in compliance with DIN 11866, ASME BPE, ISO 2037 and BS 4825.
Unions, clamp fittings and flanges
Our wide range of flanges and clamp fittings enables you to find the most suitable for your process. All are designed for easy, rapid maintenance. Where the load on seals is extra high, and where you need effective cleaning, we recommend flanges and clamps with finger nuts as they enable seals to be easily checked and, if needed, replaced. Seals are available in nitrile rubber (NBR), fluorine rubber (FBR) and ethylene propylene (EPDM). Unions are compliant with standards including ISO, DIN and ASME.
Bends
To provide maximum structural integrity and trouble-free flow, our manufacturing processes focus on tight tolerances and uniform wall thicknesses to maintain exact angles and uniform in all connections.
Reducers
Connections between tubes or pipes with different sizes or shapes are often a prime location for leakages in a flow stream. Our reducers feature cylindrical welding ends and uniform wall thicknesses for all tube combinations which ensures the right diameter and wall thickness for each specific flow stream and helps eliminate the risk of leakage
T-junctions
Our T-junctions have uniform wall thickness, tight tolerances and a wide selection of finishes to ensure high strength and long service life, and problem-free welding and assembly. The T's are all made of AISI 304 or AISI 316L stainless steel and are available in 1"–4" diameters and from DN10 to DN150.
Alfa Laval Q-doc
All Alfa Laval Tri-Clover UltraPure tubes and fittings are supplied with Alfa Laval Q-doc, our comprehensive documentation package that provides full transparency of the entire supply chain from raw material to final equipment delivery. This helps smooth the purchasing and installation process as well as qualification, validation and change control procedures. Based on GDP, Alfa Laval Q-doc covers every aspect of biopharmaceutical equipment supply and provides customers with transparent and well-documented quality assurance of the sourced equipment.
Download 3.1 certificates
3.1 certificates according to EN10204 for delivered Alfa Laval tubes and fittings. Access Alfa Laval's MTR database to download certificates for installation materials.
Katalog proizvoda higijenskske opreme Alfa Laval
Najnovija online verzija "Na dohvat ruke". Katalog proizvoda higijenske opreme Alfa Laval - Na dohvat ruke uključuje letke proizvoda, krive efikasnosti, veze do animacija, brošura i cenovnika za naručivanje.
CAD portal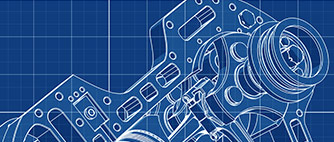 Preuzmite modele proizvoda u formatima Neutral ili Native CAD datoteka. Takođe je moguće preuzeti 3D PDF datoteke.
Ten top tips: Genuine spare parts
NEAR vesti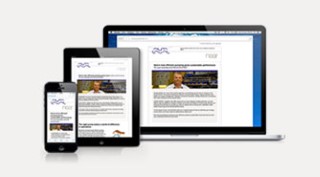 Da biste bili informisani o važnim pitanjima održivosti i mogućnostima u vašoj industriji i procesima.